各位同学大家好,欢迎来到"超完整 The Golden Age资料库",我们这篇将为各位同学带来'人物分析','总结大全','主题','重要quotes'以及写作词汇 。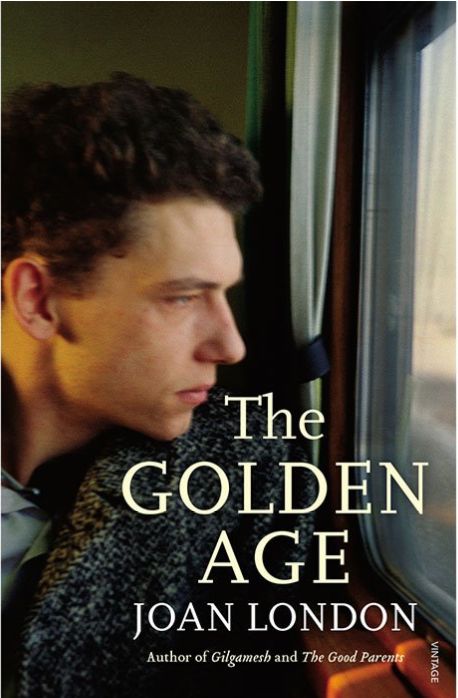 这是一个关于生命的脆弱、持久的爱,以及从伤痛中复原的故事。它高昂、它露骨,它述说爱,却也弥盖着沉重的凄哀。1954年,大批大战期间的难民离散各地,遍地满见贫苦、疾病、流离失所,与失丧的人。二次大战期间萌芽的小儿痲痺症,也在此时席捲世界。Frank Gold是一位匈牙利的犹太人难民,他也在时代的阴影下染上了小儿麻痺,企盼在澳大利亚这块新大陆重新站立。十三岁的他,因萎缩的四肢,看起来还像个孩子。他原属的伯斯皇家医院认为他不适合和其他成人病患住在一起,便把他转进「黄金时代」:一间收容痲痹儿童的疗养院。Frank抵达黄金时代,成了全院最年长的住客。他觉得自己像极了一个漂泊四海的海盗,登陆一座挤满受伤动物的岛屿。一阵大浪,把牠们全都送到这裡。这些重伤的小东西—包含着他自己—都一心只想回家。但是Frank在这座孤岛上,也逐渐找到心的归宿。在这裡,Frank遇见了Elsa,一场轰轰烈烈的禁忌之爱立即点燃。Elsa也是住在黄金时代的病患。他们共同受病痛之苦、时代之苦,在疗养院裡学习信任自己与孤独。他们被关在幼小的身体裡,里头却藏着深层、谨慎的大人。在院中,除了Elsa,Frank再也没有其他人能诉说心声。如柏拉图所言:「每个恋爱中的人都是诗人。」 。Frank对生活的描述,就像一句句的诗,一句句悲苦的诗、爱的诗、在灰暗之中寻找盼望的诗。

不仅Elsa一人,那在先前医院中猝逝的病友Sullivan、那如今在西澳开卡车的游牧商人父亲、那在新生活裡只能在纺织坊工作钢琴演奏家母亲⋯⋯都是Frank缪思,激起他战争期间闭锁在阁楼的记忆、脆弱、乡愁,还有爱。

这本像诗一般的小说,带给读者一场怀旧与盼望的冥想之旅。带我们走游于放逐与属于、爱与失去。这本书虽然短,却以角色的组成和连结,深刻反映了当时时代背景、世代,以及他们被注定的命运。
简单的人物关系介绍让同学们更加清楚的了解人物的情感纠葛以及故事情节的发展。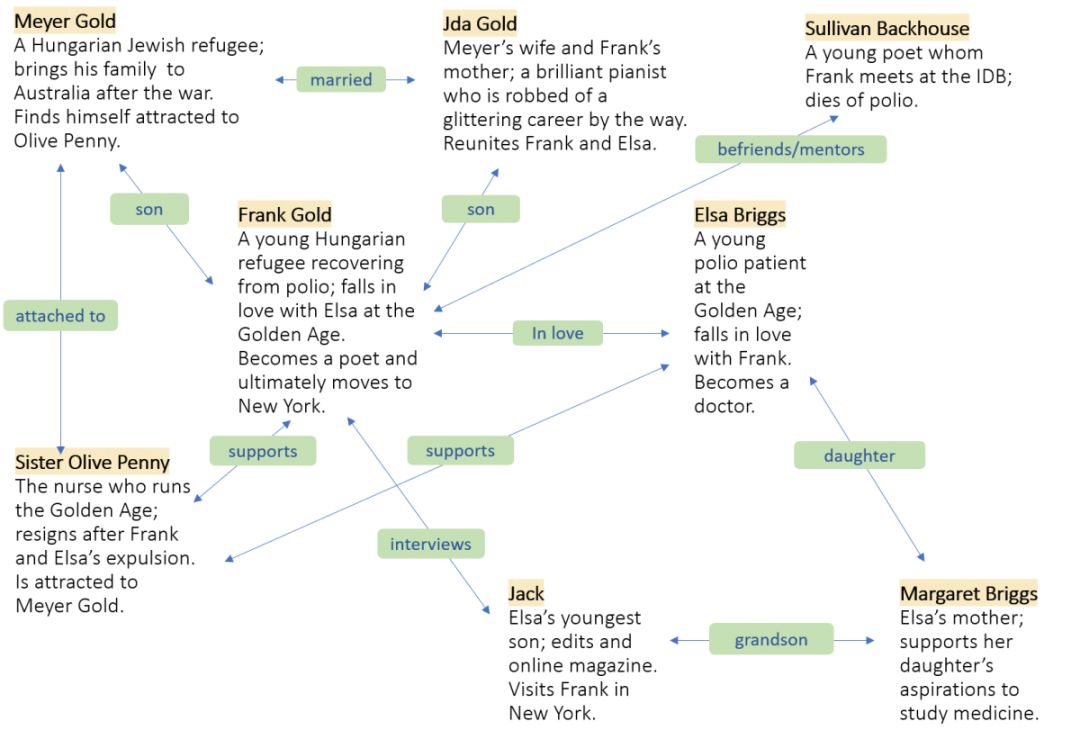 Character Summaries+Quotes 
 Frank Gold 
Frank (Ferenc or Feri) Gold is the 13-year-old son of Ida and Meyer, Hungarian refugees. He is capable and talented and masters English so well that in six years he is offered a scholarship to the Modern School, which he cannot take up immediately because he contracts polio. After meeting Sullivan in the Royal Perth Hospital, he finds his vocation as a poet. He is sensitive and observant -he watches his world with an intensity that enables him to see and feel meaning in everything around him. He falls passionately in love with Elsa, who is his muse. He realizes, eventually, that his vocation as a poet will 'take all of him. He would always be alone'. He leaves Perth to live, as a poet, in New York where he is successful. He takes guardianship of an eight-year-old girl, Edie, and this connection heals the pain he has felt all this time and enables him to write'The Golden Age'.
Quotes
'Frank knew he was shrewd. A long time ago he'd had to learn how to •look after himself..'                                                       
'This funny boy — sharp, watchful, personal, not like a boy really, or any boy she'd ever known.'
 Elsa Briggs
Elsa Briggs is the eldest child of Jack and Margaret. She is adored by her parents
from her birth, Margaret knew at once that this child was special. But suddenly Elsa contracts polio. She is strong, capable and powerful, willing herself to survive. She is then moved to the Golden Age, where she forms a powerful relationship with Frank and a mentoring role with the little children, like Ann Lee who is her shadow. She stands up to the governors and remains true to Frank and pines without him. She is intuitive and knows, without Frank saying anything, that he has to go and that she will not stand in his way.
Elsa loves the ocean, and as a child suffering from polio one of her great regrets is chat she will never ride a bike around the river to Perth. However, when Jack, Elsa's son tells us about her, she has achieved everything she wanted to achieve-she has been a doctor, lived by the ocean, climbed sandhills and now lives in a tower overlooking the beach she loves.
Quotes
'A tall, very slim girl, with a limp and a brace, and the face of an angel.'
'Once she makes up her mind, the family knows, E.B. never changes it.'
 Meyer Gold 
Meyer is Frank's father and a former inmate of the labor camp in the Carpathian Mountains. He learns much from his experience in the labor camp. Like Frank, Meyer is an observer-always watching He is a deeply sensitive man with a natural appeal to and desire for women. He has had many affairs but remains deeply committed to his wife whom he admires for her artistic ability. He loves his son with great passion, often dropping by the Golden Age to see him, and when Frank smiles at his arrival, he realizes that that was why humans had children, ' to remind us of the bliss of being loved Meyer, unlike his wife, is able to adapt to Perth and find a new way of being in this new place. He feels it is his responsibility to be 'positive and optimistic when he was with Ida, but when he is alone he became aware of how much he thought about this exile. Meyer's relationship with Perth changes as he comes to know it, and on the day of the Queen's Concert, Frank notices something in his father has changed and Meryer tells him, "the past seems further away. At that moment, he realizes that 'what had w been temporary had become settled. What had seemed like the end of the world had become the center.' In a symbol of belonging, Meyer decides to buy a tiny farm, and in
the final chapter, Frank tells us that his father was 'buried in the earth which my father had come to love'.
Quotes
'Some part of him was terminally tired. He was beyond intimacy.'
'Even in the beginning, in that brief time before the war when they had been a glamorous young couple in Budapest, he was private, elusive.'
 Ida Gold 
Ida gold struggles to overcome her life experiences in Hungary and in Australia
Leaning from her teacher, Julia Marai, she becomes a virtuoso on the piano and
wins the medal at the Liszt Academy. She has entree to the elite in Budapest and her snobbishness never really leaves her until after the Queens Concert. Frank's polio is a terrible blow to her, and she becomes the bird who refused to sing She doesn't play again until Christmas Day at the Golden Age and then at the Queens Concert for Frank. During the concert, she at last fully understands that Perth is where her life will take place Ida's tastes are refined as indicated by her gown at the concert and even the torte she takes to the Briggs house. Certainly, she is exotic in her surroundings. Ida and Meyer are both from the upper classes of Hungary and see Australians as colonists with backward ideas, indicated by their lack of shock over Frank being in bed with Elsa.
But it is Ida who brings Frank's pain to an end. She finds him on the steps with
T.S. Eliot's Wasteland next to him. He tells her he is listening to a bird that is telling him: " You're just in the way. She had the same sense when the tanks rolled in, and instead of standing still, she immediately calls Mrs. Briggs and arranges to bring Frank to Elsa.
Quotes
'Motherhood had never sat easily with Ida.'
'The mind, the hands that made the music were the best part of her, the most moral, the most generous.'
 Sister Olive Penny 
Sister Olive Penny married Alan Penny who joined up in 1939 and was killed almost at once, so she has left the single mother of four- year-oldElizabeth Ann and moves in with Alan s mother, Enid. Olive has love affairs while living with Enid, of which Enid disapproves, but says nothing. Instead, she disinherits Olive, pretending not to hear Olive's protest that in doing so, she and her daughter won't have a roof over our heads. Then Elizabeth Ann wins a scholarship to a Kindergarten Teachers College, and then they part, Olive has a clear sense that that is that. She now lives at the Golden Age where nursing sustains her. At the Golden Age, she receives male callers and has sex with them without needing any commitment.
Quotes
'Number one with her would always be her job and Elizabeth Ann, her daughter.'
'There was a light inside her.'
 Sullivan Backhouse
His name is Sullivan Backhouse. Sullivan was perfect at a boy's college where he was getting his Leaving certificate (Year 12)and going to university to study English. He has three brothers, lives in a house on the Swan River and has just turned eighteen.
At their first meeting, Sullivan tells Frank he is writing a poem in his head called The Snowfield. When he recites the lines, Frank comments that they don' t rhyme, but Sullivan tells him that 'you don't have to. write poetry like that ..anymore.'and frank is freed. Sullivan explores the frailties of being human -that his real life had always been when he was alone and that he believes this is the case for everyone. He also has a black sense of humor. Frank tells us that Sullivan teaches him about poetry and that words just come to you and you have to 'hold on to your words in the way they were given to you. Sullivan tells Frank that 'coming to terms with death is a necessary element in any great poem' and that their experiences with polio have given them an early advantage.'
Quotes
'Can't pick my nose. Can't scratch. my balls or wipe my arise. But apart from that, everything's pretty rosy, Gold.'
 Margaret Briggs 
Elsa's mother, Margaret, is warned by her father not to marry a bad-tempered man, but she does. For the duration of the novel, Jack is presented as a careless husband and Margaret as running a poor second to Jacks sister, Nance. There is universal applause when Margaret finally puts Nance back in her place.
For Margaret, ' Elsa was compensation for everything. From the moment she was put in Margaret's arms, it was as if the stars came out. She knew at once that this child was special. This reverence for her daughter continues unabated- through polio and the expulsion from the Golden Age. Margaret simply knows that without Elsa, the whole family fell apart After Elsa's expulsion, Margaret neglects everything to look after her because, to her, doing anything for Elsa was a holy task, a blessing.
Quotes
 'She was never angry with her children. For her, they were always right.'
 Julia Marai 
Julia Marai is Ida's piano teacher under whose guidance Ida earns the Franz Liszt
award. At the award ceremony, Ida gives her flowers to Julia as a mark of respect
Julia lives with her companion, Hedwiga, and despite her age and situation, agrees to look after Frank. It is Julia who teaches Ida that Talent was not enough.. you must find the grip, the hunger, the small, determined child inside you. When Ida asks Julia to look after her son, she sees in Julia's eyes a fighting light. Their generosity is clear they have little but they comfort and care for Frank.
'Deep in her sad, tight heart* she searched for that little fighting core of  survival, of self-love, -which she'd always had, and must not now lose.'
'They must fight, they must never give up, they were going to win!'
Key point
Healing the wounds of trauma and illness requires resilience, adaptability and emotional strength. Without these qualities, survivors can continue to be victimized by the past.
The old world versus the new
'A tiny lost tribe on the coast of a huge island, faithfully waiting for a ship from the Motherland.'
'What had been temporary had become settled. What had seemed like the end of the world had become the center.'
'right from the start, Frank had acted as if they were members of a secret club. A two-member club to which she'd just been elected'
'it flashed through his mind that whatever this force was, it would never release him, it would take all of him. He would always be alone'
Key point
The Golden Age celebrates intimate connections between individuals –  from the bittersweet intensity of young love to the transient but powerful attraction between relative strangers.
'He felt like a pirate- landing on an island of little maimed animals.'
'Each day something more was taken from you. Now her child.'
'l refuse to be their only light.'
'It seemed to her now that her home had a darkness about it, a mark on its door.'
Key point
Polio places great stress on the families of those children who contract the disease, and the text shows the weakness that coexist with strengths in all family units can inadvertently surface as a result.
---
 Vocabulary for Writing on The Golden Age  ·.
Holocaust: the murder of approximately six million European Jews by the Nazis during World War IIIron lung: a large, cylindrical ventilator that assisted with breathing when the patient's chest muscles were paralyzedNon-linear structure: a narrative where events are not presented in chronological order

Motif: a recurring image used to link ideas and reinforce themes adds cohesion and unity to the writing

Omniscient narration: an all-seeing, all-knowing narrator who presents as much or as little as they choose regarding the characters' feelings, actions and circumstances

Polio: a potentially fatal disease that causes severe paralysis

Rite-of-passage narrative: a narrative that explores the growth

the maturation process of a young person

Romance: a narrative that explores a romantic relationship between individuals
希望以上内容对于正在学习The Golden Age的你有帮助哦!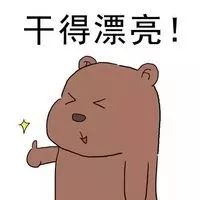 各位同学们注意啦!请在下方留言区,打上想要我们分析的Novels,short stories,plays以及Poetry 的名称,我们会优先分析前三名哦!下一期解析:Persepolis!